Springs coming, and with spring mean new projects around the house. Outdoor projects often require the use of power equipment. Whether you need to purchase equipment, rent, or higher a professional, we want to make sure you check for Stihl power equipment first!
Best Bang for the Buck
Stihl's power equipment provides the best bang for the buck. I have tried other power tools from craftsman, Troy-Bilt, John Deere (do not get us wrong, we love John Deere mowers!), and many other brands. None of them compare to the reliability and power that you receive from Stihl. The Yard Boss can be transformed into an aerator, tiller, dethatcher, and even a high powered brush that is gentle enough to clean out flower beds. The BR600 Magnum remains unmatched when it comes to a backpack blower. It is strong enough to move snow with little problem, and it is not even the highest model available. And the weed whackers, forget bog downs. And we are not even going to get started on the chain saws!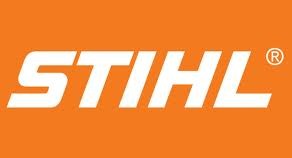 Fry's Power Equipment
After shopping around for outdoor power equipment, we here at Lego Services would like to give a personal recommendation for Fry's Power Equipment.
Exceptional Service
Fry's has exceptional knowledge on every single piece in the store. They have the answers from repairs to the simple how do I .. questions that might come up.
Warranties
Warranties are honored, and most repairs are completed at the shop.
Family Business
At Fry's you get the feeling that you are dealing with an old fashioned ma-and-pap operating. Friendly and Professional at the same time, with hands on demonstrations of how to properly handle the equipment – Fry's makes sure that you are comfortable before your purchase. The equipment that we purchased even came with a full tank of gas!
Lego Services Sticks with Stihl Equipment!
Visit www.blaircountylawnservice.com for a list of all services available and get that project completed, the right way.
Have you shopped at Fry's in the past? Have a review, or want to add a comment to this post? Please do so below.