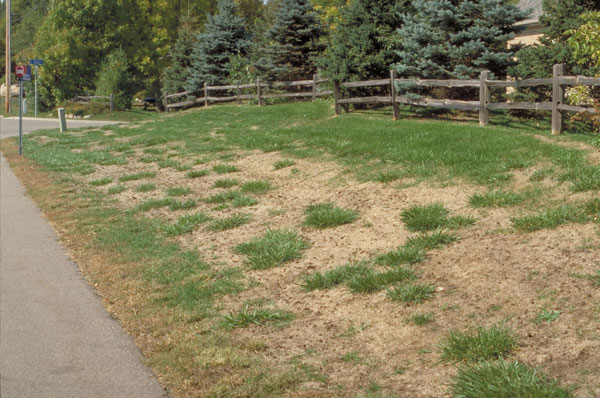 Sprinklers – Irrigation
Ensure sprinkler heads and related water lines are working properly and that the irrigation system provides sufficient coverage. Low water pressure will affect coverage.
Feed
Lawns, trees and shrubs require proper nutrition to encourage healthy growth and the ability to recover from drought damage. Take soil samples, talk to professional, and determine what proper feed is needed to replenish your lawns food.
Adjust Mowing Schedules
Don't mow unless you need to. Avoid weekly mowing if it is not needed. Cut the grass higher (3″ or more) and if possible try to avoid cutting during the heat of the day.
Return Glass Clippings
Return the grass clippings back to the lawn. Grass clippings return rich nutrients that help feed your lawn. Avoid bagging if possible.