Phillipsburg Charges Resident $5,475 For One Day of Grass Cutting
Residents of Phillipsburg are being charges extremely high bills for code violation clean up projects. The town recently charges a woman $650 to mow her lawn. But that was not the largest bill handed out on May 28th, while workers performed services on nine other overgrown properties.
Owners of a property in the 100 block of Woodlawn Road were charged almost $800.00 from the Phillipsburg Department of Public Works for four and a half hours of work.
A local resident, Tim Bachman, was billed $437.50 by the town.
I could not keep up with the payments and left the property two years ago," said Bachman, who still lives in Phillipsburg. "The house is foreclosed and the price the town is charging to mow is ridiculous."
Backman, who used to cut the lawn, said he could not beleive it took the town two and a half hours to perform the task.
"I used to cut the lawn in 15 minutes," Bachman said. "What did they do? Sit there and take a break?"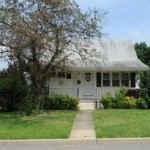 "It's not like cutting grass in your yard," Superintendant Dennis Viscomi defended, "Some weeds are 2 to 3 feet high and you need a weed whacker to cut them before you mow. Plus, every 30 seconds you need to change the strings (on the weed whacker), which takes time."
What do we have to say about this..?
Changing weed whacker string every 30 seconds?
Excuse me Phillipsburgh, do you purchase electrical one line battery operating machines from the local Walmart?
Don't be over charged for overgrown lawn cleanup!
Contact Lego Services today and have the service completed for a fraction of the cost. Visit blaircountylawnservice.com/services/city-code-cleanup for more information.